Hey CAGGERS!
I contemplated on even making this post, but I'm a woman of my word and I'm doing it!  Here are the pics from Day 1 of my October Challenge.  (Not to late to sign up!)
I'm posting this for several reasons.
Because I said I would
To show people that I'm not as skinny as the pics I post on Instagram (I can just pose my ass off!)
To inspire other people, especially my girl crew, to love themselves; crevices and all.
Aforementioned in my previous post, I don't want to lose a lot more weight. I'm currently 147 lbs and would like to get down to 140 lbs. What I want to lose is my gut, love handles and backfat! I also want my butt to not look like an extension of my back! UGH!  (Surprisingly what you see if an improvement.)
I recognize achieving my ideal body composition will take time but its frustrating.  However, I'm going to keep pushing! (Until I can afford plastic surgery)  I know a huge part of my issue is diet and I'm hoping this month's Challenge helps me with doing what I need to do to lose some of my midsection.  I'm sick of being the queen of "suck ins". I want to be able to take a bikini pic within out sucking in my stomach and arching my back until it hurts!
Either way, the first week of the challenge is going ok so far.  I'm treating it as a warmup.  🙂 Next week I want to focus on more meal prep and lifting heavier weights.  I will also share more pictures of the food I cook (or the food my mama cooks for me).
Alright Boos, let me know how your October is going so far in the comments below!  I can't wait to hear from you!
Make sure you follow me on Instagram, Facebook, Twitter, Snapchat, and Periscope at CAGREINVENTED!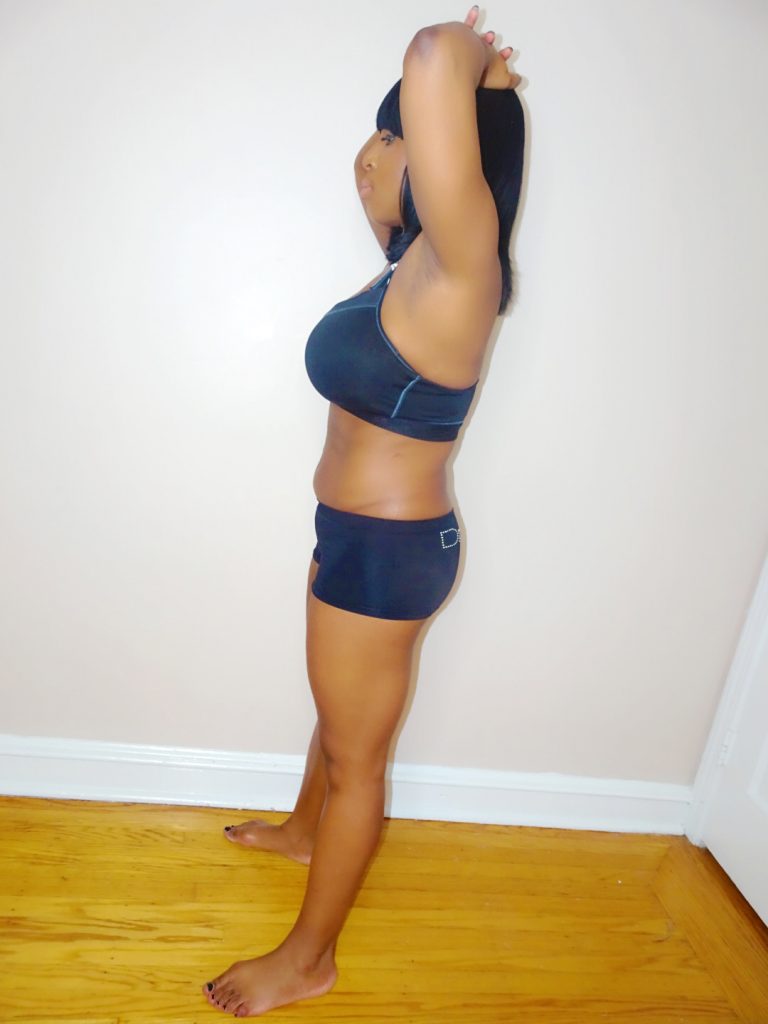 Yes I know I need a pedicure.  Don't judge me.
Please follow and like us: