Note: This is not a post meant to bash men!  However, I would be lying if I didn't preface the rest of my statements with my sincere belief that women are the most magical creatures in existence! (No I'm not gay) For that reason, while I've enjoyed trips with my former significant others and even couple trips, they undoubtedly pale in comparison to my all girl trips.
Here are my top 5 reasons why:
You'll Never Run Out of Mascara – I've literally been on trips where Satan caused me to leave my makeup at home.  When you go on trips with your girls you legit have the MAC and Sephora Counters at your disposal.
Playing Dress Up Is Never Uncool – When me and my girls go away, we have "theme" nights.  It could be color coordinated, movie related, or anything for which we drum up in our minds.  My exes would laugh at me if I wanted to do something like this.  In fact I probably wouldn't want to do this with someone I'm dating.
You Save Money! – Honestly, I roll with a team of thoroughbreds.  Most of the time we just have to pay to get there.  There's always some nice gentleman that offers to pay for things once we get there.  Why many of us still have no men is beyond me.  Probably because we don't give up the booty the first night.  Ah Well! Thanks for the bottles fellas! HA!
Chick Flicks – Women understand the importance of capturing moments.  Yes, taking pictures may take as long as it does for us to get dressed but we get that!!  A man will never understand.
Girl Power is Unstoppable! – You mess with one of us you mess with all of us! Surprisingly I've felt my safest when traveling with my girls vs. my one guy. Sometimes men (especially inebriated men) can get a bit unruly.  However, my girls are right there to put them in their place!  Also, your girls can serve as encouragement to do things you've never done like zip lining & riding sand dunes, ATVs and camels! All of which I've done for the first time on girls trips in the last year.
If you haven't tried a girls trip lately, I strongly encourage you to do so!  However, make sure you go with the right group of friends that are open minded and ready for adventure.  If they're not that can be a recipe for disaster!
Do  you travel with your girls (or boys)? (Not trying to leave the fellas out here. HA!)  Which types of trips do you prefer?

Leave your comments below!  Can't wait to hear your thoughts!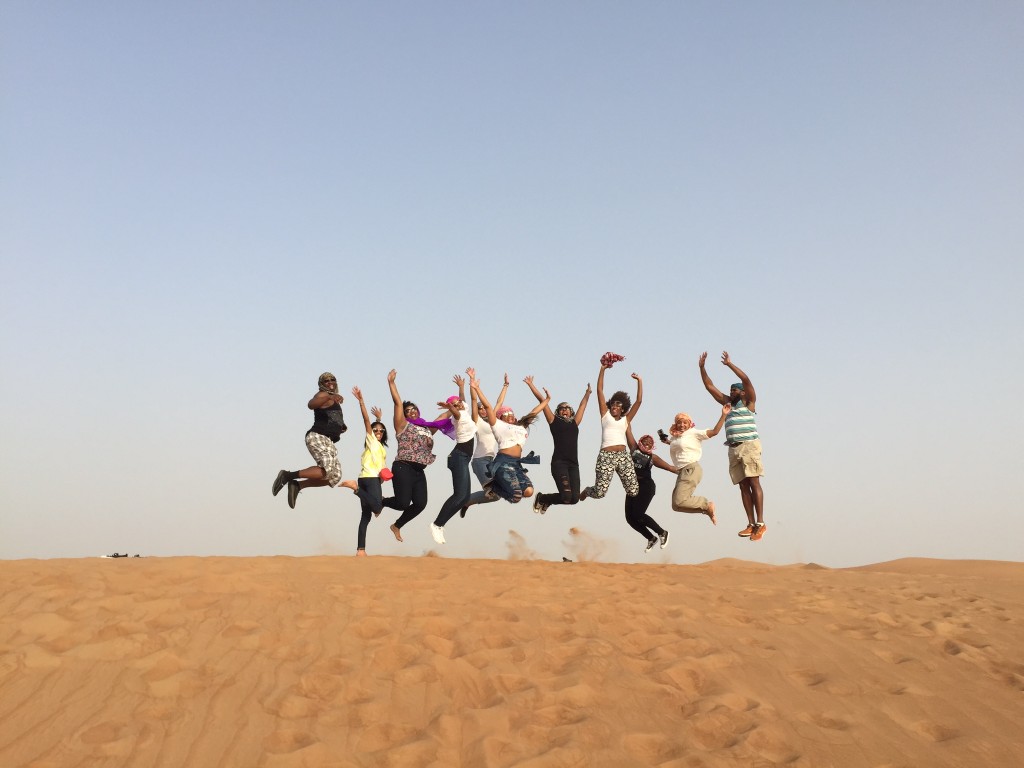 Please follow and like us: