Hey Lovies!
On Sunday I went on my THIRD date of the year (pathetic I know).  This date was different because for the first time in my life I went out with someone outside of my race.  I've never really been approached by men outside of my race romantically until recently.  Perhaps I've been too much of a dork to notice.
Check out what I wore and what we did when you read the rest.
I WISH I had time to take a picture but of course I was running late (AS ALWAYS).  My goal was to look super cute and sexy without looking like I tried to hard. I've really been into the distressed denim look lately so I wore some jeans I distressed from the thrift store ($7), with the denim tunic from H&M, and wrapped my jean jacket around my waist. This helped create a waistline with my oversized tunic.  I also wore these super cute fringe sandals by Steve Madden even though it was raining outside with a nude clutch from Aldo.  I kept my makeup SUPER simple and wore my favorite nude lipstick by MAC, Velvet Teddy.  I included links to where you can get some of the pieces and alternative below.
First of all, the guy was super sweet.  He planned the whole date, which for a control freak like me could've been painful.  However, I went with the flow and I'm glad I did.  What was super dope about it was he was overly accommodating of my Vegan diet and found places with lots of Vegan options.  Therefore it was refreshing to not have my meal restricted to salad and water like it is on most of my other dates.  He also found a place that makes homemade ice cream; one of which was a DELICIOUS pineapple and coconut Vegan option.  I had an AMAZING time and I'm so glad I decided to go out with him.  We're definitely going out on a second date!!
I'll definitely keep you guys posted on this budding love affair. 🙂  In the meantime, make sure you follow me on Instagram, Facebook, Twitter, Snapchat, and Periscope at CAGREINVENTED!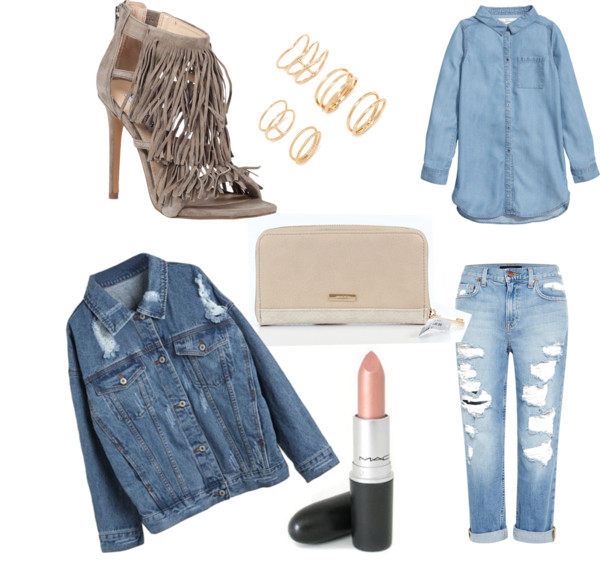 Nude & Denim
by
carmengreen
featuring
blue jackets
Please follow and like us: