Happy Saturday Boos!!
I know it's been a while but I'm back!! Summer 16 has been off to an incredible start and I've been on the go none stop!! One of my favorite go to style pieces for the summer is the dashiki.  Dashikis have been popular for a VERY long time but in recent years they have made their way into mainstream fashion/pop culture and even become a staple in my wardrobe.
I wear them the store, on dates, on the beach as a coverup and even to bed!  (I own 6! **face palm**)  However, though I love dashikis they typically make me look like I'm shaped like a Tetris block. **no bueno**  Therefore, I decided  to change the silhouette of a traditional dashiki to contour my womanly figure.
Check out how I updated this style when you read the rest.
I love when my clothes create the illusion of a snatched waste so I added zipper and elastic to cinch in the waste.  I coupled it with some dark denim crop jeans and yellow gladiator sandals (Details below)  Also, this halo braid has been a major hit and literally took me 5 minutes to do! I promise a tutorial is coming soon.
Well I'm off for to handle some Self Care Saturday activities!  Let me know in the comments your go to summer staples.  Do you love dashikis too? !  Sound off in the comments below.
Until Next Time…xoxoxo
CAG
//Red DashikiHere//Crop Jeans: New York and Company//Shoes:Steve Madden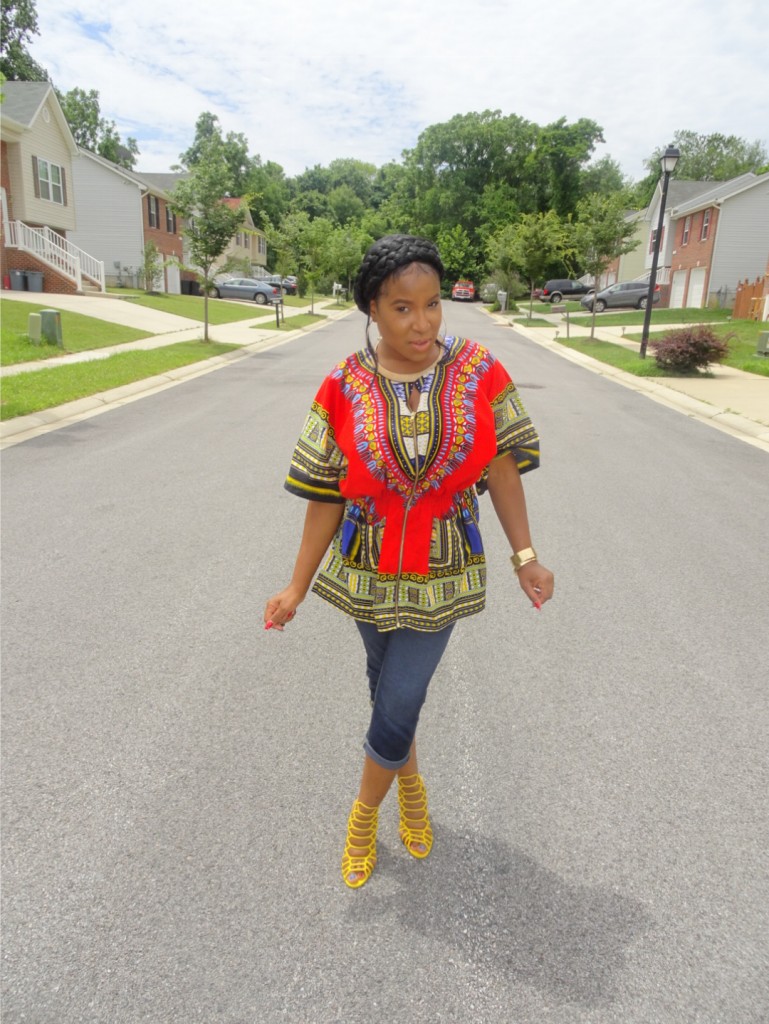 Please follow and like us: