Hey Lovies!!
I've been diligently working on my capsule collection but a piece that  will always include my collections is a classic pencil skirt!  Like  I seriously have a million of them because they are so convenient and they make me look super skinny even during periods of bloat!!
Check out my I took my Look from casual to chic to glam in a matter of seconds.   Let me know 1. If you're like me and believe a girl can never have enough pencil skirts and 2. How you rock them.  Sound off in the comments below!!
Make sure you follow me on Instagram, Facebook, Twitter, Snapchat, and Periscope at CAGREINVENTED!
1.  Casual – Honestly when I don't have to work, this look embodies what I might wear everyday while running errands to the mall, grocery store or going out to lunch with my friends.  This look doesn't take much thought and while it is effortless, its super cute!
Varsity Jacket – Amazon, Tank Top – Target, Skirt – Made by Me, Shoes – Chuck Taylor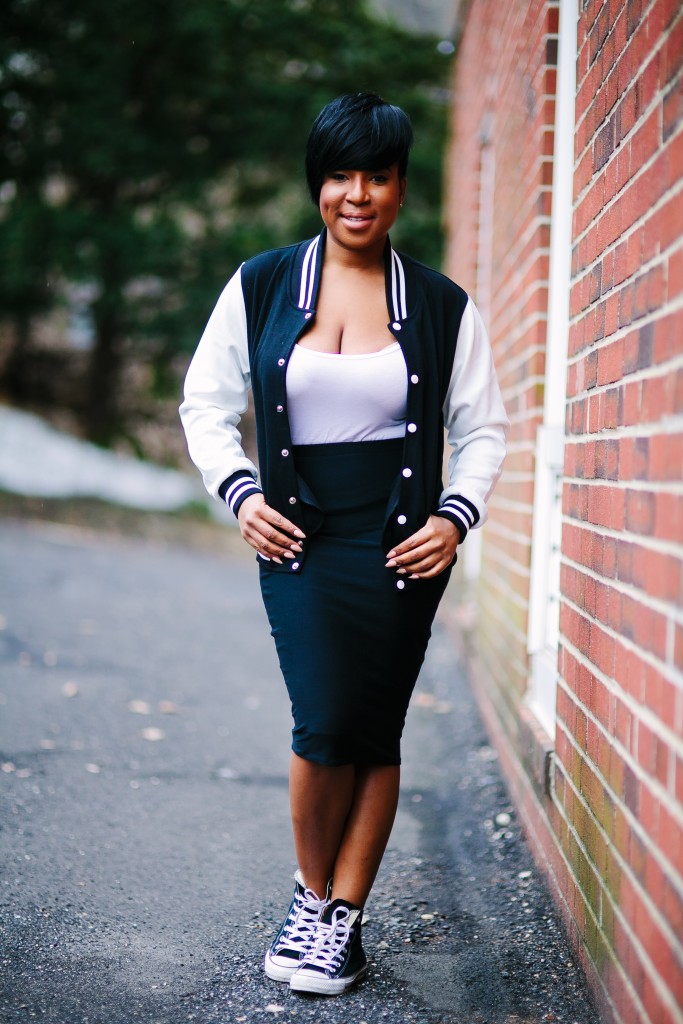 2. CHIC – It's AMAZING how a simple pump can completely transform a look.  My friend Heather is a DOPE shoe designer!  I absolutely adore these shoes from her Spring 2016 collection.  Anyone knows me knows that I'm OBSESSED with a chic pair of pumps.  An awesome pair of stilettos will make you feel like you can take over the world.  This look would be perfect for Happy Hour, a date or if you just want to show the world that you wear pumps even with sweatpants! HA!
Varsity Jacket – Amazon, Tank Top – Target, Skirt – Made by Me,  Shoes –Heather Hightower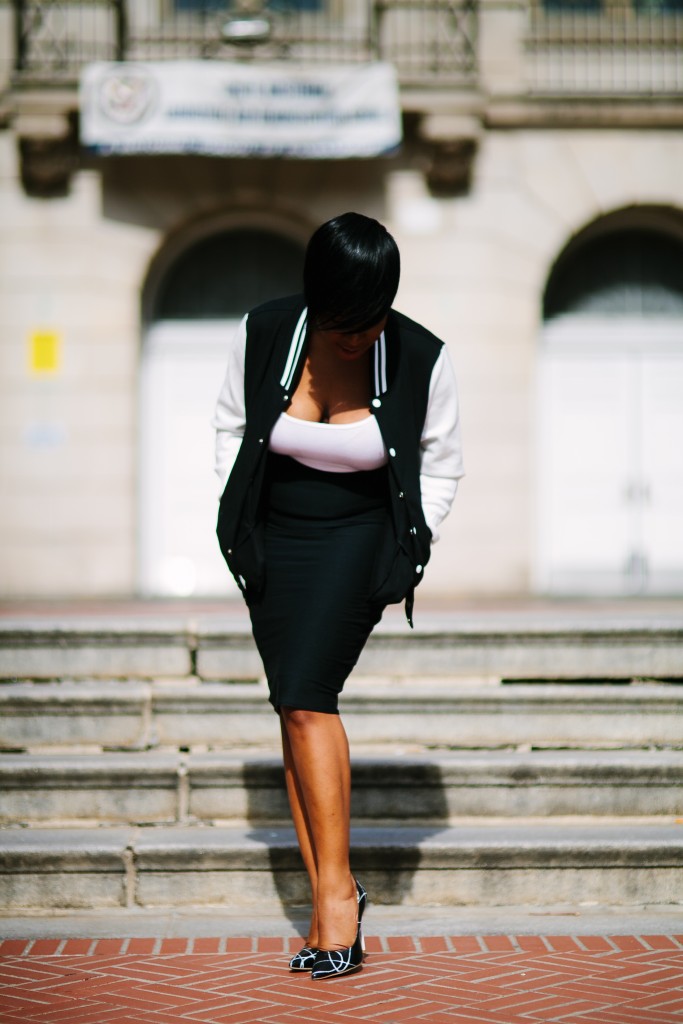 3. GLAM – I actually went to a vintage show and got this jacket.  Check your local thrift store or consignment shop for gym's like this one.  You never know what you may find.  This look is giving me sexy secretary takes on Studio 54! lol
Zebra Sequins Jacket – Vintage , Tank Top – Target, Skirt – Made by Me  Shoes –Heather Hightower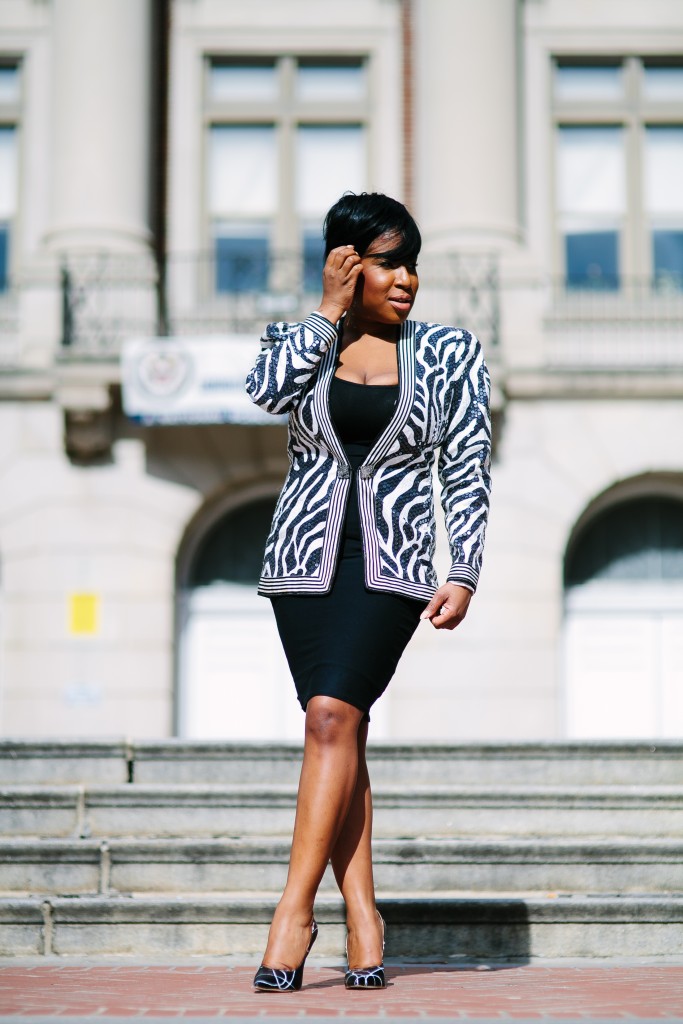 Please follow and like us: