There once was a story all about how my life got twisted, turned upside down…
No I'm not fresh prince but I'm a 30 something girl from West Philly trying to rebuild her life while living in my God-given purpose one day at a time.
I'm not sure how you arrived at my little ole blog, but I'm so thankful you're here! Since this is my very first official post of this stint of my blog, I figured it's only right I do an obligatory Introduction.  (I lost all my old posts. LONG STORY. Yes I'm sad! **Tears**)
My name is Carmen but my peeps call me CAG. (CAG Represents the initials of my name) I'm a corporate techie by day.  By night I'm a  fashion designer, vegan that loves meat and fitness enthusiast that hates to work out. 🙂 Last year I decided to embark on a quest to become my best self and that included living a healthier lifestyle and focus on things that make me a better person. However, I'm still trying to figure out this thing called life.  I'm using this platform to share my journey with you; good and bad.
If you can appreciate raw and uncut, this is the place for you!!
I will discuss what I'm going through as recent design school grad pursuing her dream of being an ICONIC DESIGNER! (Was that too dramatic? Lol) Seriously, I am in the process of developing my clothing brand INCAGNITO and boy is it A LOT OF WORK. Sheesh!
I will share my workouts with you, tell you how much I HATE EXERCISING, but include tips I use for getting through it.
I will talk about my struggles with staying vegan and share some ways I maintain my diet despite wanting meat SO BAD!
And more randomness like traveling to obscure places of the planet, my shabby dating life and anything else you care to know about me. I'm pretty much an open book.
Blogging has always been therapeutic for me and my readers honestly keep me motivated. However, Reciprocation is key!  Ultimately I'm sharing my story with the hope that I inspire someone to keep going when they thought about quitting.
Thanks for taking this ride with me guys and gals!! Make sure you follow me on Instagram, Facebook, Twitter, Snapchat, and Periscope at CAGREINVENTED!!  (Same name all platforms. HOW CONVENIENT!!)
Introduce yourself in the comments below!!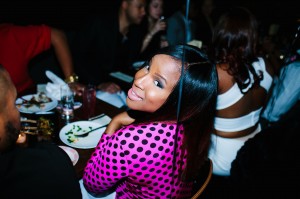 Please follow and like us: